Three Pictures of the Cuffey Family
...a Majority of it, at least...
(1280 x 960 pixels in full-scale)

Our beloved Mother and Grandmother Rita Cuffey passed on to be with the Lord in February, 2003. Whether it was the 20th or 22nd is up for debate. At this occasion, Pastors Tim Bayly and Dave Faris gave the message of remembrance and hope for the future with King Jesus,
and a message from Isaiah 66
, where God's comfort to a man is likened to a mother's comfort to a young child. It's our loss, but her gain! Three family pictures from the funeral are posted below, and they are HUGE in size, so if you have a slower modem, bear with me... The framed picture in the background is a picture of my grandmother (Rita L.) and grandfather (James) at their wedding, on September 28, 1938.
Return to Everyday Life
-
Go to Eternal Life
-
Home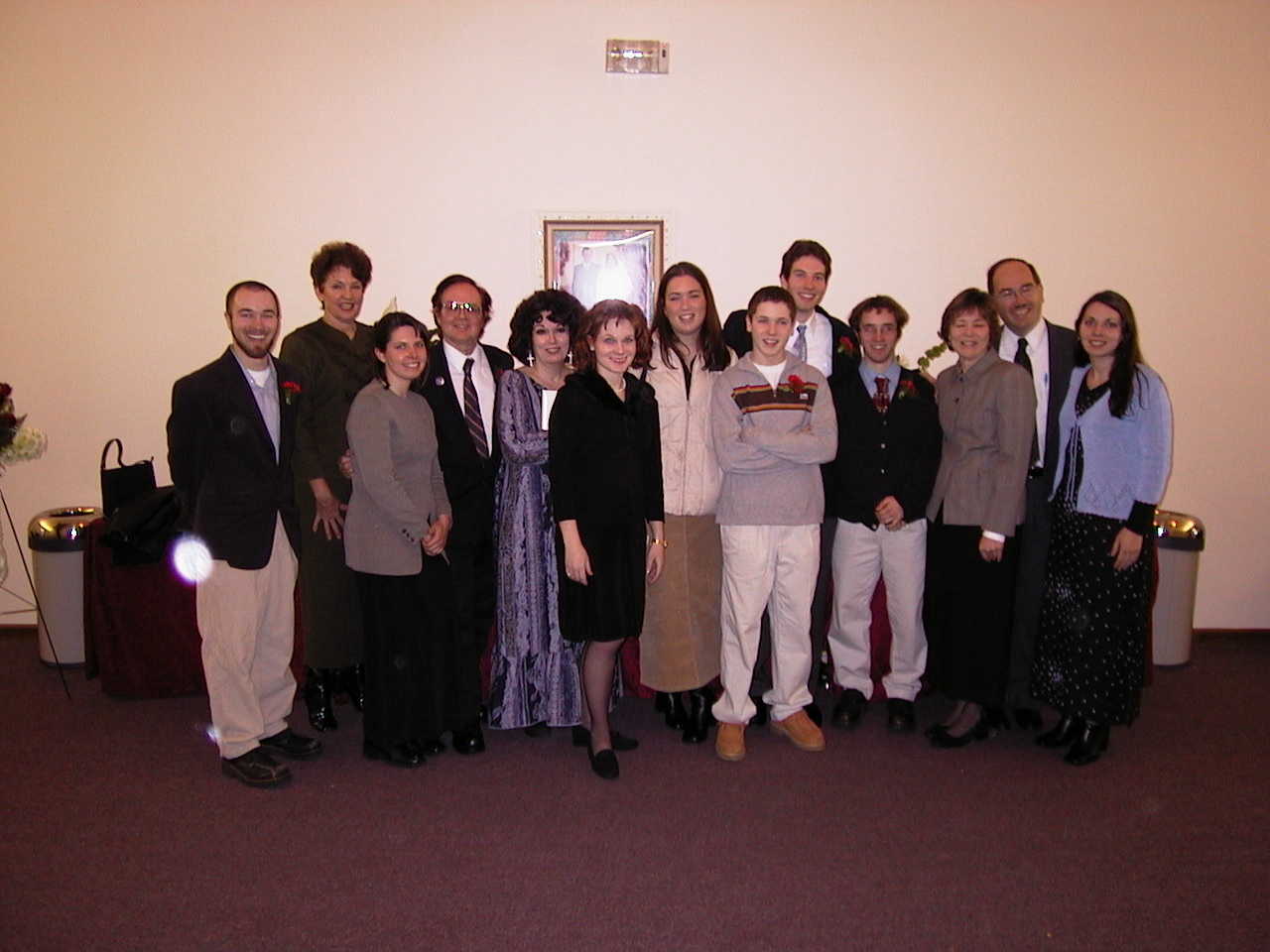 From Left to Right: Stephen Cuffey, Hazel Schubert, Sunshine Franklin, Mike Franklin, Irene Franklin, Stacia Quick, Abigail Cuffey, Daniel Cuffey, Sterling Franklin, Joel Cuffey, Lori Cuffey, Kenneth Cuffey, Sybelle Franklin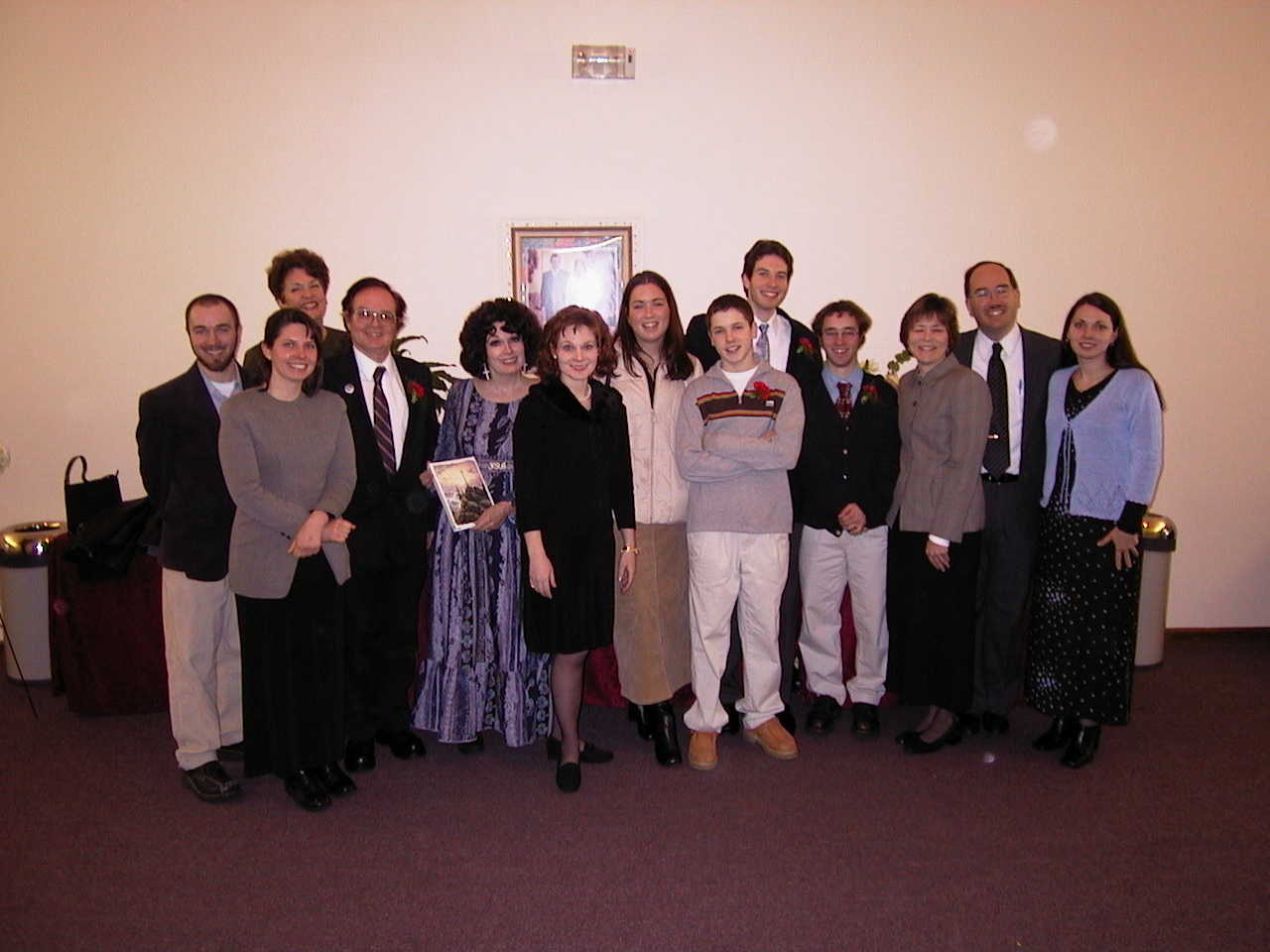 From Left to Right: Stephen Cuffey, Sunshine Franklin, Hazel Schubert, Mike Franklin, Irene Franklin, Stacia Quick, Abigail Cuffey, Daniel Cuffey, Sterling Franklin, Joel Cuffey, Lori Cuffey, Kenneth Cuffey, Sybelle Franklin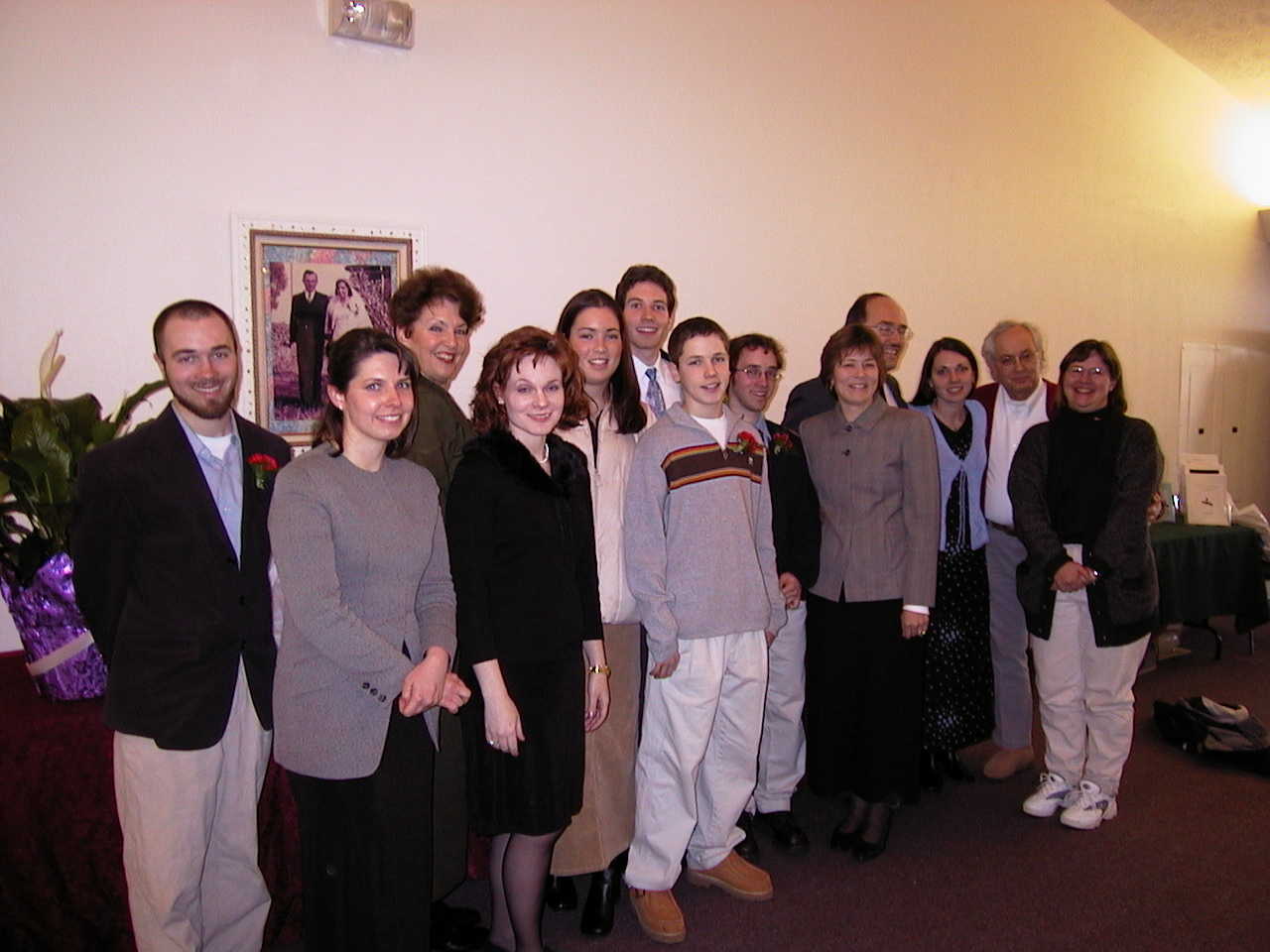 From Left to Right: Stephen Cuffey, Sunshine Franklin, Hazel Schubert, Stacia Quick, Abigail Cuffey, Sterling Franklin, Daniel Cuffey, Joel Cuffey, Lori Cuffey, Kenneth Cuffey, Sybelle Franklin, LeRoy Franklin, Donna Franklin
Return to Everyday Life
-
Go to Eternal Life
-
Home