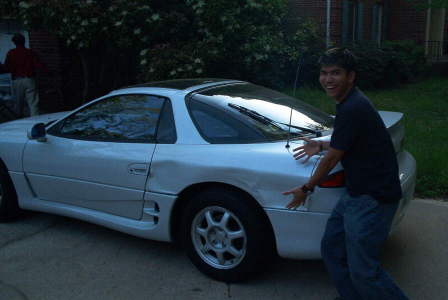 'Remixing' Steven's 3000 GT
As a DJ, I have to remix things. In Steven's case, I don't look at it as 'I hit your car'. I take the view of 'I remixed your car'. Boy, remixing sure costs a lot of money!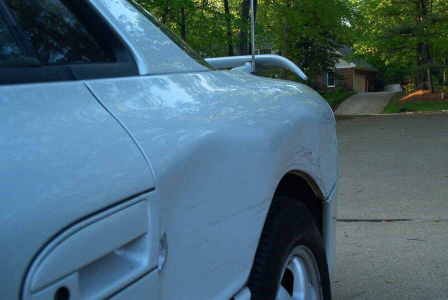 It's just a ...little bump. My minivan wasn't hurt that much!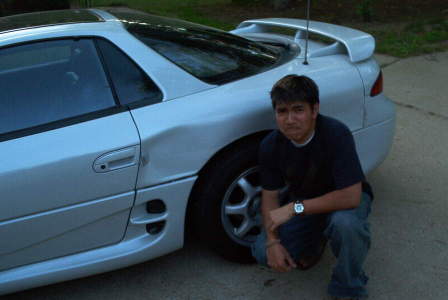 Tragedy
...or I mean...
Sterling
Strikes the Reyes Household.
We took the car to three estimators... Cheapest one was $1609.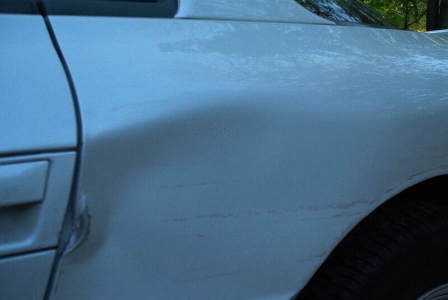 The dent on the door is what will probably cause the entire panel to need to be replaced. That's the most expensive point in the eyes of the estimators.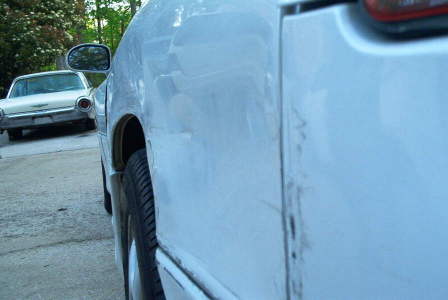 I played bumper cars with Steven's car. In the background is my dad's 'mid-life crisis' car, the '62 Thunderbird. Hmmm...we have 3 vans, 2 minivans and a '62 Thunderbird, and only 3 people at the house!
KABOOM!
Back to Life
-
Back to DJ sterf.net